Makita Driving Innovation Tour
threadadmin
 Come experience the Makita Driving Innovation Tour™ at our NEW Naples Thread Source location on July 13!
The Driving Innovation Tour™ is an interactive tool demonstration on wheels. The Makita fleet of fully-custom vehicles is traveling across America, bringing users ONE SYSTEM and the world's largest 18V lithium-ion cordless tool system.
Each Tour event features over 100 LXT tools and power equipment with interactive displays and hands-on demonstrations focusing on construction trades, dust management, landscaping, and more.
Driving Innovation delivers high-energy events and a 360-degree experience with the very latest in cordless innovation as well as sweepstakes, giveaways, and sales promotions. Experience the Makita Advantage at a Driving Innovation Tour event.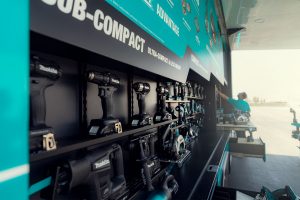 Thread Source Inc.
07/13/2018 10:00AM – 4:30PM (ET)
3940 Prospect
104
Naples, FL 34104
This might not give you a real picture
To learn more about the study which you need to do you can find websites and books https://www.affordable-papers.net/ which you're able to read and use.
of the service you are going to receive.