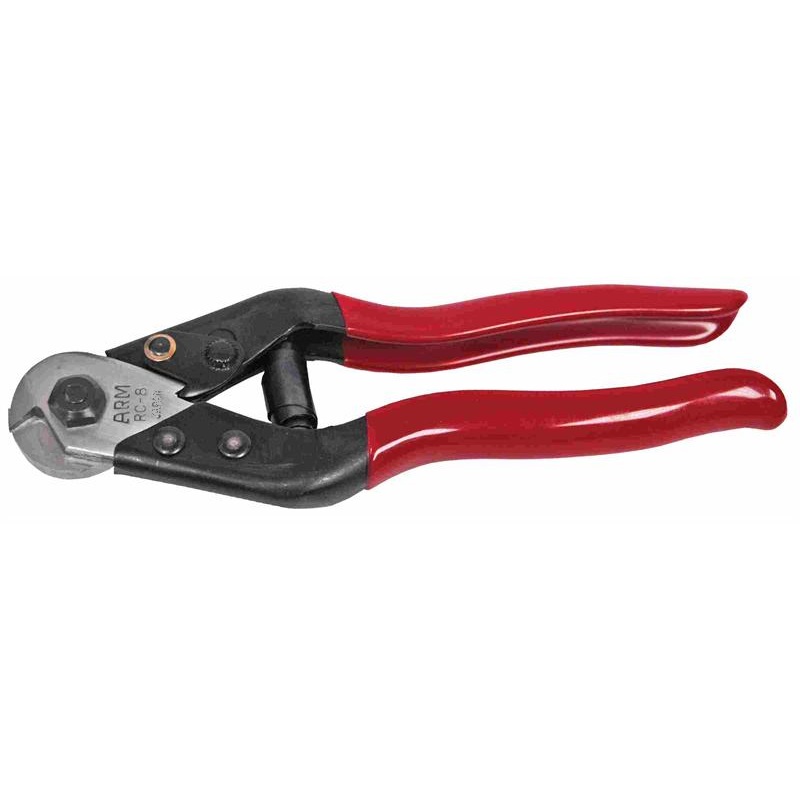 Rize 0690TN Wire/Cable Hand Cutter
When cutting cable it is important to use a recognized cable cutter such as the Rize cutter detailed here. This will ensure that the form of the rope is maintained prior to insertion in the Kwik-Loc.
Related Products
Wire Rope Thimble, HDG

Wire rope thimbles are used in wire rope assemblies to keep an eye from being crushed. When a wire rope assembly is terminated with an eye or loop at the end, a cable thimble is inserted to form the eye of the loop before the rope is secured. Steel thimbles (or stainless steel thimbles in high corrosive environments), offer added protection from wear and tear of direct contact and deformation of the eye, extending the service life of the Wire Rope or Wire Rope Sling.