Vibra-Tite 213 VVC-3 Threadmate
Vibra-Tite VC-3 Threadmate is one of the most versatile threadlockers available on the market. An alternative to traditional liquid lockers which cure to form a hard bond, VC-3 is a blend of resins designed to remain flexible and absorb vibration. This unique difference makes VC-3 coated fasteners truly adjustable, removable, and reusable.
What Makes VC-3 Different?
An acrylic polymer that dampens and absorbs vibration
Will not harden like anaerobic threadlockers
Works with metal, wood, plastic (*see table) and more
Fasteners are easily adjusted, removed and reused
Works on fasteners of any shape or size, from tiny eyeglass screws to large construction bolts
Works with internal or external threads
Description
Selection Chart
Downloads
Directions
Video
Description
From tiny eyeglass screws to huge construction bolts, Vibra-Tite VC-3 is ideal for use on fasteners of any size.
Mounting ski / snowboard bindings, plates and inserts.
RC models (Drones, Airplanes, Helicopters).
Bolts on motorcycles.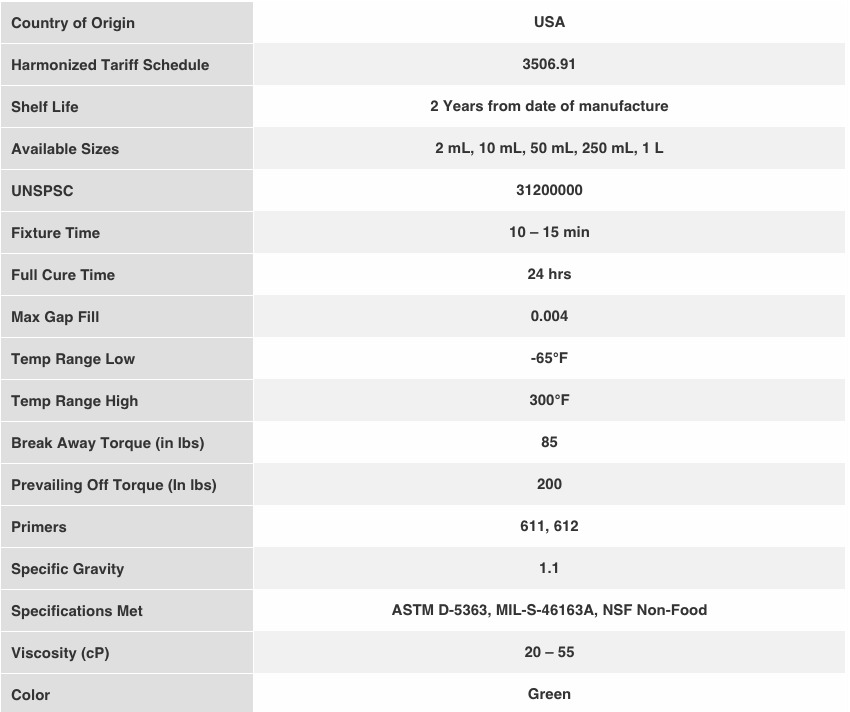 Shake well before each use. Apply VC-3 a length of 1 to 1 ½ times the fastener diameter, filling threads 50-100%. Although material will be dry to touch within minutes, allow VC-3 to dry for 10-30 minutes (the longer the better), depending on part size. Fasteners are then ready for assembly or to be stored for later use.