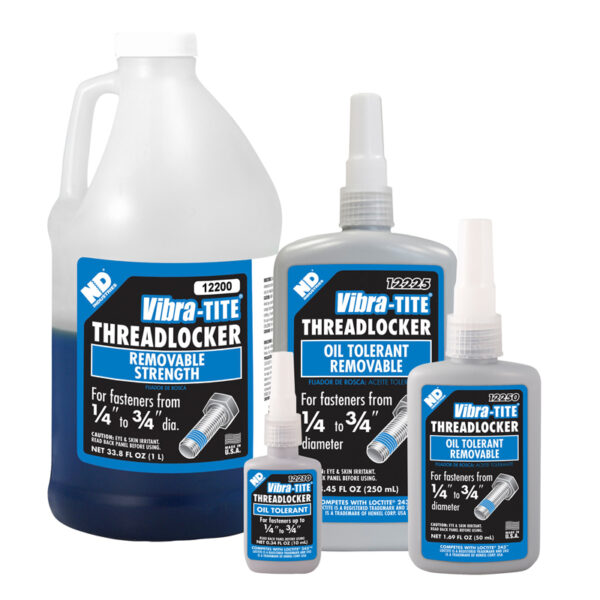 Vibra-Tite 122 Oil Tolerant Threadlocker
A medium strength, oil tolerant anaerobic threadlocker designed for locking threaded fasteners from 1/4" to 3/4" in diameter, that require disassemble with standard hand tools. Exhibits good temperature and solvent resistance.
Description
Selection Chart
Downloads
Description
Replaces lock washers and plastic inserts. Locks machine tool access bolts, studs, and hydraulic system bolts. Used on gear box bolts/drive shaft, bearing cover cap screws, counter sunk screws, conveyor roller bolts and construction equipment.